In Brief: Hydraulic Jack Uses
Hydraulic jacks are used in many industries. The automotive industry uses them to lift cars for production, maintenance, and repair. Construction and logistics industries use them for moving goods, and the marine and aerospace industries use them for fabrication and loading. Hydraulic jacks are also used in mining, agriculture, and transport infrastructure.

Most people associate hydraulic jacks with cars, mechanics, and garages.
However, hydraulic jacks see use across a wide range of industries, all of which have heavy lifting requirements.
We have put together this guide to show you all the different uses to which a hydraulic jack can be put.
Hydraulic Jack Uses
Here are the industries that make good use of hydraulic jacks.
Automotive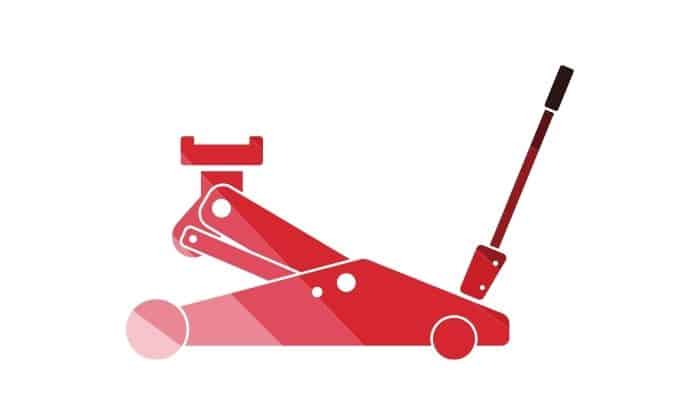 The first, and most obvious, is the automotive industry.
Car manufacturers, mechanics, and restorers all use hydraulic jacks to raise vehicles off the ground, which allows them access to the undercarriage of the vehicle.
Jacks are essential tools for repair work, changing tires, and any other job that requires access under the vehicle.
Construction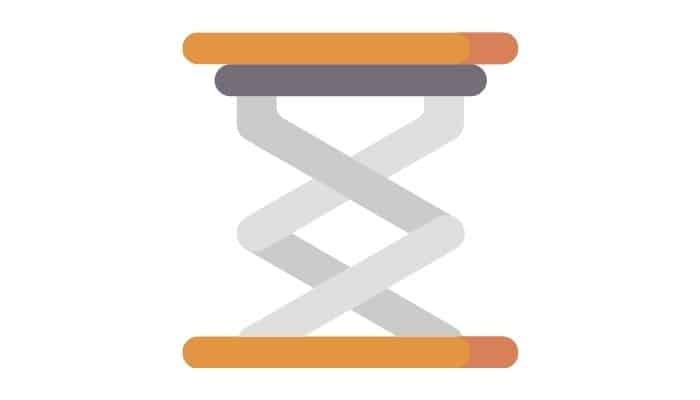 Hydraulic jacks are used extensively in the construction industry.
Construction workers use hydraulic jacks to haul building materials, heavy equipment, and even entire structures to wherever they are needed.
You can also find hydraulic jack systems built into forklifts and bulldozers and within elevator systems.
Material Handling
Any industry that requires large amounts of materials or other heavy loads to be transported from place to place makes use of hydraulic jacks.
Warehouses and manufacturing plants use hydraulic jacks to haul goods around the warehouse and to and from delivery vehicles.
Agriculture
Hydraulic jacks see substantive use in agriculture.
Not only are they part of the heavy machinery such as tractors, but they are also used to move goods around and to assist in carrying out repairs on farm vehicles.
Farm jacks are specialized hydraulic jacks intended for use in agriculture.
Railroad
A mainline railroad track can weigh up to 135 lbs per foot, so the rail industry uses hydraulic jacks to raise and lower the tracks into place.
Just as in the automotive industry, hydraulic jacks are also used in the production and maintenance of rail vehicles.
Mining
The mining industry uses hydraulic jacks for numerous purposes.
Large rocks and debris need to be removed to facilitate mining processes, and heavy equipment requires transport to and from the mining site.
Hydraulic jacks offer the required lifting power and the stability to safely perform these operations.
Marine & Aerospace
In the marine and aerospace industries, hydraulic jacks assist in the fabrication of ships and aircraft.
Components on these behemoth machines weigh enough to necessitate the use of a hydraulic jack.
Hydraulic jacks are also commonly used to assist in loading and unloading freight ships and aircraft.
Summary
We hope this guide to the different uses of hydraulic jacks has helped you understand their wide-ranging applications.
Across a whole host of industries, hydraulic jacks have proved themselves as indispensable pieces of equipment.
If you have any questions or comments about this guide or hydraulic jacks in general, please feel free to leave them in the section below.