A canister filter is a filtration system used to clean aquarium water. It collects the tank water into a pressurized canister.
Here, the water travels through the filter media and then is released back into the tank.
These filters are quite easy to set up.
For optimal functioning, you need to clean the pipes and filter baskets periodically. This can be easily done using equipment found in pet stores.
How difficult it is to install a canister water filter
Installing a canister filter without hiring a professional is a bold move, but not impossible. It can be done at home flawlessly if you follow the instructions to the T.
It also helps if you have some experience with handling tools for home improvement.
The degree of difficulty depends on what kind of filter media you use. According to your water needs, you will have to choose mechanical, biological, and chemical media.
Each has its implications in terms of maintenance.
If you are a novice and you're not sure about how to get it right, go through the video links provided below before you begin.
Tools and materials required to install
If you are fairly confident that you can handle this installation on your own, you should start by getting everything prepped. The installation procedure involves some cutting and connecting, which will require certain equipment. You will need to keep the following tools ready:
Pipe cutter
Adjustable wrench
Hose clips
Hose clamp
Tank connector
Once you've gathered them, fetch these materials too:
Bucket
Teflon tape
Measuring tape
Light-colored cloth
Step by step guide to install a canister water filter
Time needed: 1 hour and 30 minutes
Now that you're ready with all the required equipment, it's time to unbox the canister filter.

Place all the components neatly on a light-colored cloth so that you can see them all separately.

Follow these steps one by one to get your filter running:
Place Parts at Right Locations

Examine the components and identify them with the help of labeled diagrams found in the product manual. Once you've figured out which pipes are meant for input and output, place them at their permanent location.

Take Measurements

Put the canister in that spot as well and measure the distance between the flow pipes and their corresponding ports.

Connect Ports and Pipes

Take the hose included in the kit and cut it according to your measurements. Connect these to their respective ports and flow pipes. Secure the connections with Teflon tape.

Place the baskets

Pick the various filter baskets you want to use based on your water needs. Place these baskets in the canister.

Fill the baskets

Fill these baskets with your chosen filter media and keep a layer of floss between each basket. Once they're filled, run some water on them to remove dust.

Wet the 'O' ring

Place the motor in the canister and refer to the product manual for any particular specifications you need to consider. Once you've kept all the components in their designated spots, wet the o ring included in the package. Then fit it in its groove at the top of the canister and seal it shut.

Switch on and check

Switch on the filter and let it operate for some time. Check for any leaks or noise.
Things to keep in mind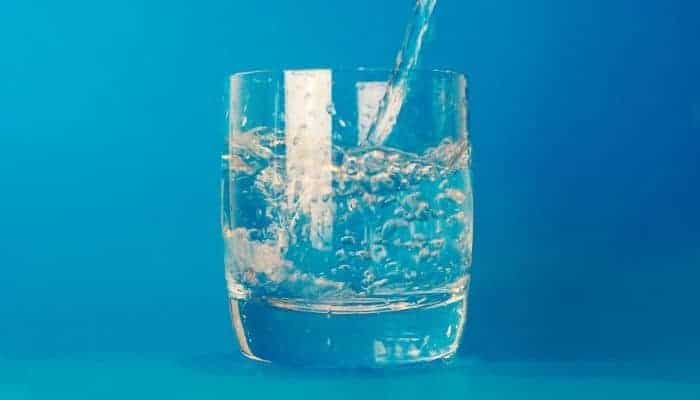 There are a few things that you need to consider when installing a canister filter on your own.
As it is a task that requires a certain amount of skill, it is important to practice extra caution.
If you keep in mind the following points, you can avoid damage or dysfunction to your product:
Make sure that you change the filter media periodically, especially for the activated carbon. A saturated carbon filter releases toxins into the water.
When you are cutting the hose that will connect the flow pipes to their ports, cut it slightly more than your measurements. A little extra length will allow little slack and will prevent any sharp bends that affect the flow rate.
If you're not sure about what filter media are best for your tank, you can use the recommendations given by the manufacturer of your filter.
When selecting the orientation of each filter basket to the inflow of water, remember that the water will be pumped upwards. So, it's best to keep the heavy action media, like activated carbon, at the bottom.
Pros and cons of installing a canister water filter on your own
Pros
Since this is a semi-technical procedure, professionals tend to charge higher.
Doing it on your own will save you those extra bucks. You also get to make all the decisions from product selection to filter media to filter orientation.
This lets you make the optimal solution for your tank water needs. It's also quite a fun challenge for people who are invested in their pet fish.
Cons
The skill level required for this operation is on the higher side.
Amateurs may find it complicated. It is also fairly time consuming and doing it on your own takes up extra minutes for research and preparation.
Summary
Installing a canister filter is quite affordable in terms of materials and maintenance.  However, this isn't exactly a simple procedure.
It takes a certain amount of skill or experience to do it hassle-free. But, for experienced home developers, it is doable and also, fun.
That's because the contents of the filter can be customized according to your understanding of the water requirements.
Slightly time-consuming and high on maintenance, installing one of these isn't everybody's idea of a picnic.