A repair manual is one essential thing that you can have in your home, garage, or workplace.
Most of us spend a good time working on our own cars. If you have divided thoughts on either Haynes or Chilton, here is an overview to help you in making the right choice with ease.
Regular trips to a mechanic are not only expensive but time wasteful. Any manual is not a good manual.
A good manual can save you from that frustrating morning that leaves you hating your car.
They give you detailed step-by-step instructions on necessary car repairs, oil change, simple engine repairs, among others.
Chilton vs. Haynes – Repair Manual Comparison
This debate has been on the go for quite a long time. It is clear that both manuals offer outstanding automotive repair for mechanics; however, each brand has its own unique style.
Here are the differences.
| Chilton Repair Manual | Haynes Repair Manual |
| --- | --- |
| Suits mechanics with basic understanding of automobile repair. | Best for newbies or new mechanics |
| Currently offers no service for motorcycle repairs. | Includes repair instruction for all car make, motorcycles, scooters, and bicycles. |
| They are only offered in paperback printing | Haynes repair manual offers both digital subscription in yearly format and paperback editions |
| Offers little attention to details on whatever content. | The information is detailed with illustrations and diagrams |
| A more extensive library containing different content over the years of the company's existence. | Smaller library as compared to that of the Chilton manual. |
| Diagrammatic illustrations focusing on procedure details. | More descriptive and elaborate diagrams to complement the text. |
Overview of Chilton Repair Manual
To settle any doubt, or pit the two manuals against each other, there are some basic components that may make Chilton your best choice.
But before you make your decision so fast, grab a thing or two about this manual.
What is part of the Chilton repair manual?
Chilton manual repair is broad in details, and it contains almost every DIY mechanical repair techn.
The manual is denoted by its extreme details which provide the user with easy to understand written instruction that covers all facets of car repair.
You get illustrations on every aspect, acting as a companion of prior texts.
Its content volume is specific, and this makes it simple to work with trouble codes, onboard sensors as well as part replacements.
Chilton business history hits back from 1904 hence amassing a considerable library of its training materials.
The company uses the latest technology in updating their manuals and offering new service manuals to their customers.
The manual also contains well-described pictures of car parts and easy steps that ensure you make absolutely zero mistakes.
What car models are covered?
The Chilton manual has been in existence for as long as cars were invented. The detailed instruction and different manuals cover almost every model and car make. These include the following:
Station wagon/SUV
Trucks
Pickups
Vans
The manual is extended to cater to all motors and giving everyone a better experience when servicing them.
Earlier, they covered repairs on older motorcycles though lately, they do not offer manuals on modern bikes.
The company also offers online communities for both DIY mechanics and professionals where they share advice, questions, and answers.
Is the Chilton repair manual right for you?
This is a vital question before you chip into buying any manual, not only Chilton.
So how do you get to know that this repair manual is your best choice? Chilton is typically designed and made for mechanics who have basic knowledge of vehicle repair and maintenance.
Therefore if you are a brand new mechanic or you want a DIY manual, this may not be the right one for you.
Another thing is the language that is best suitable for you. Chilton offers more of its services in Spanish.
Where can you buy it?
If this is your best choice or you want to give it a shot then you can purchase it through Amazon, you can as well buy direct from the vendor.
To access the free manual online, you can get the manual through AutoZone.com.
Overview of Haynes Repair Manual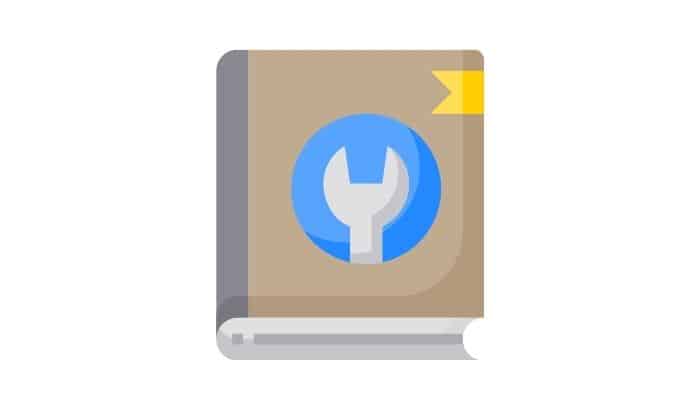 The battle between the two is not over until you reveal what Haynes has to offer. Here is the outline of the same.
What is part of the Haynes repair manual?
Just like Chilton, this manual has its own components and sections that make it unique or better compared to other manuals out in the market.
Haynes has a smaller library due to its existence as it is young.
Despite its short library, the company offers detailed and easy instructions with diagrams to boost its explanations and easy practices.
If you understand best on illustrations and you find longer explanations boring, then you may find this convenient compared to the previous manual.
This results from more diagrams and pictures. However, this may be challenging for you since some standard procedures are referenced in different sections of the manual.
It is precise and explains more of why and how certain procedures should strictly follow a particular way.
This is very important to beginners who are new in the game, and they want to deliver the best work and achieve the desired results.
What car models are covered by Haynes?
Just like Chilton, this manual covers almost every automotive model out there. This library does not limit its services to cars only.
It contains 200 plus service manuals for ATVs, scooters, and different types of motorcycles.
To expand what it has to offer and a wider pool of customers, they provide expansion programs on bicycle repair guides and a practical lifestyle manual that can be of great help in any particular situation.
It teaches you how to perform a quick fix on any car make in case your car fails in the middle of nowhere.
To add to online manuals and print, the company provides tips and tutorials that give free advice on
vehicle history and troubleshooting.
Is Haynes' repair manual right for you?
Due to its broad coverage of cars, motorcycles, and bicycles, this manual can suit any individual.
Simple instructions and easy-to-follow guidelines elaborated in-depth and with illustrations make it best for newbie mechanics.
When compared to Chilton repair manuals, Haynes has simple language and easy to interpret pictures that makes it easy for anyone to follow.
As mentioned, it takes time to explain why and how you need to perform a specific procedure in a certain way. This makes no room for mistakes or errors.
Where can you buy it?
If you want to get the right repair plus any bonus there may be, you can purchase this guide directly from the official site.
These manuals can also be bought through Amazon.
Which of the two is better?
From the detailed information of the two, both Haynes and Chilton have comprehensive features and are unique but in different ways.
If you are a mechanic with a basic understanding of car repairs or working on pre-1960 vehicles, then you may consider choosing Chilton over Haynes.
However, Haynes may outweigh Chilton in terms of the pool of the audience. This is because it covers all car make, motorcycles, scooters, and bicycles.
More so, if you are a visual learner, Haynes suits you best due to the extension of illustrations, diagrams, etc.
Summary
With the above information, you can attest to where you fit and what knowledge you possess. This makes it easier for you to decide which manual suits your needs and will work best for you.
Each of the two manuals fits best their target audience; hence each is superior in its own way.